Altar, Sonora
Northern Sonora, Mexico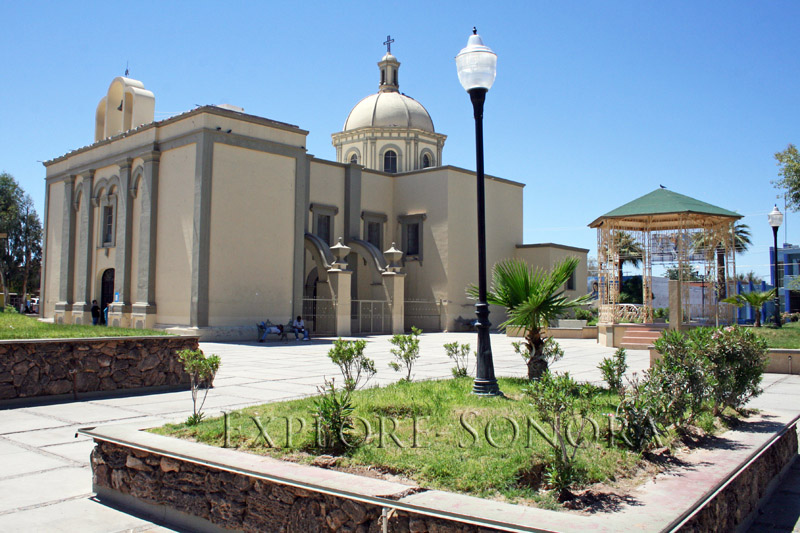 Altar, Sonora, Mexico
Altar is a small community located on federal highway 2, near Pitiquito and Caborca.  The area where the town sits was originally inhabited by the Pima Alto Indians, and was founded in 1775 as a military fort.  It was originally known as Santa Gertrudis del Altar, and later its name was changed to Nuestra Señora de Guadalupe del Altar.
The pueblo has 8,500 inhabitants, and is known as a staging point for immigrants who gather near the town plaza to take vans northward to cross into the United States.  In addition to the town of Altar there are three "ejidos," or cooperative ranches – Ejido 16 de Septiembre, Ejido Santa Matilde, and Ejido Llano Blanco.
Virtually all of the town's possible stopping points are along the highway as it goes through town – the church and plaza, convenience stores, motels, and the local supermarket.
In addition to being a stop on the way to Caborca, Altar is also a begin/end point for the Ruta de las Misiones (Route of the Mission Churches), which extends between Caborca and Magdalena.
Lodging
Photos
Photos of the Altar parish church
Photos of the Mission Church at Oquitoa