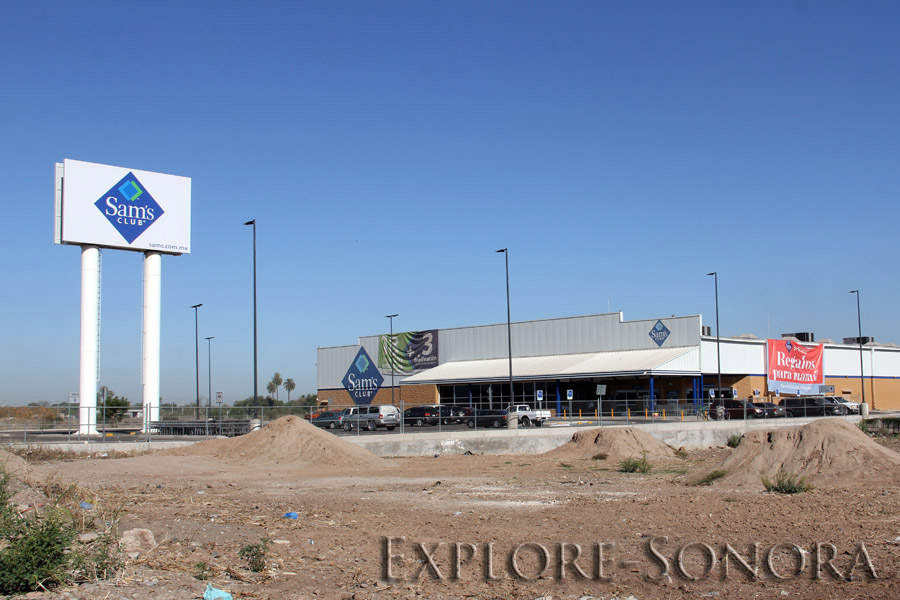 The Sam's Club in Navojoa, Sonora is always a welcome sight to members who are visiting Southern Sonora.
This U.S. members-only warehouse club has established locations in Sonora in places like Nogales, Hermosillo and Navojoa. And where it may not be quite as massive as the U.S. clubs, you will find that it still offers a great selection of products at member prices.
The Sam's in Navojoa is easy to find. It is located near the main street of General Pesquiera (Mexico highway 15). Just look for the Hotel Plaza Navojoa on the corner and make a turn on Boulevard Centenario at that intersection (there is only one way to turn). The Sam's Club is just ahead on the right side of the road.
And if you enjoy casinos, if you continue on Boulevard Centenario for a mile or so, you will find the Crown City Casino.