Rocky Point
Coastal Sonora, Mexico
Coastal Sonora
Rio Colorado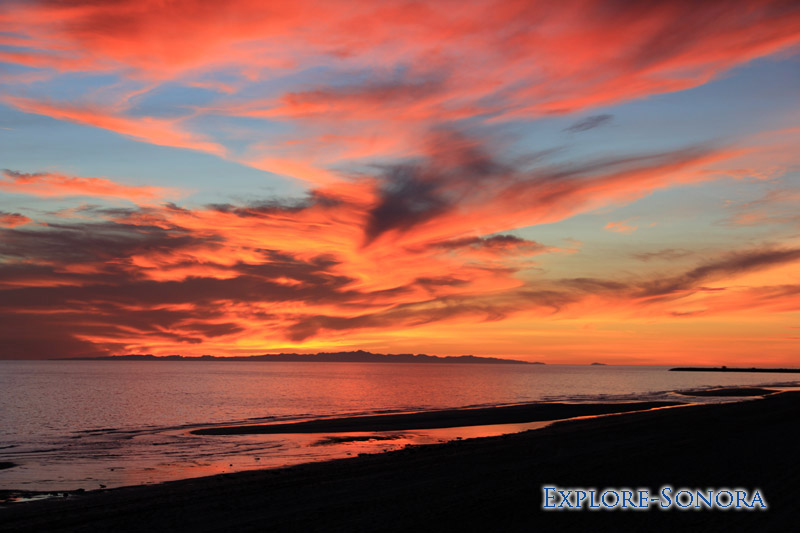 Rocky Point – Puerto Penasco, Sonora, Mexico
The beachside community of Puerto Peñasco, also known as Rocky Point, is a popular tourist location for visitors from north of the border. Rocky Point has experienced an explosion of development and international investment over the past few years, and has grown to a major tourist destination that offers a variety of tourism attractions and activities.
Just a short 62-mile drive from the Lukeville-Sonoyta border crossing, Rocky Point is easily accessible from Arizona. Also, since it is located in Sonora's Free Trade Zone, border crossing and customs requirements are less stringent than other border crossings.
Opportunities for relaxation and fun abound in Rocky Point. Whether you just want to relax on the beach, sip a margarita at one of the local cantinas, or enjoy the cuisine in a fine restaurant, you can forget your troubles here.
And the traveler who wants activity and adventure won't be disappointed. Enjoy a variety of water sports in the beautiful Sea of Cortez, go diving, or explore the local bays and inlets in a charter – all are available at affordable prices. And don't forget, the nightlife here is legendary.
Side trips include the natural biosphere reserve of "El Pinacate," a 25-mile drive northwest of Rocky Point in the Altar desert, or a visit to the pueblo of Caborca. Both destinations are best visited in a time of year other than the summer, as they both have extremely hot summer climates.
Lodging
Hotels and Motels in Rocky Point
Rocky Point Resorts and Rentals
Links
Rocky Point Dentists Directory
Explore Rocky Point
A February Resort Trip to Rocky Point
Activities in Rocky Point
Rocky Point Nightlife
Restaurants in Rocky Point