Northern Sonora
Sonoran Destinations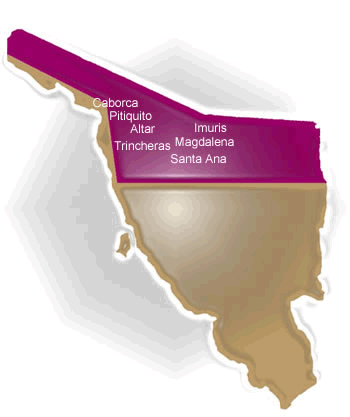 Northern Sonora, Mexico
The northern region of Sonora, Mexico is a high plains Sonoran desert environment, filled with rustic scenery and rich historic and cultural traditions. The climate is dry and extremely hot during the summer and early autumn months and temperate for the rest of the year, similar to the weather of Sonora's neighbor to the north, Arizona.
Italian Jesuit missionary Father Eusebio Francisco Kino lived in this area for several years (his remains can be viewed in Magdalena) and there are several mission churches built by Franciscan missionaries on the sites of the original mission churches he established.
Sites of interest include Heroica Caborca, Pitiquito, Altar, Trincheras, Imuris, Magdalena de Kino and Santa Ana.