Insurance
Mexico Vehicle Insurance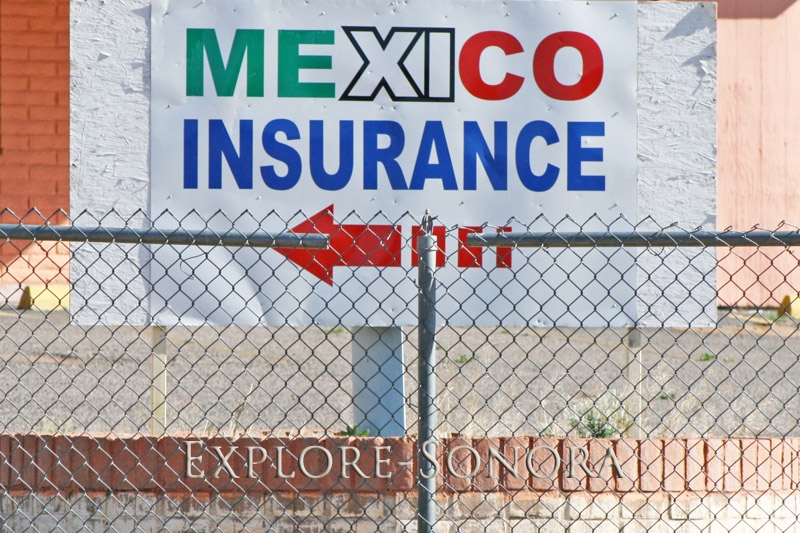 Mexico Vehicle and Boat Insurance
If you're planning to take a vehicle (licensed in the U.S. or Canada) and maybe some toys like a Jet Ski, ATV or boat into Mexico, you'll need to get Mexican insurance. The coverage is important – not only to protect your assets, but because if you are involved in an accident in Mexico and don't have insurance, you're going to jail.
If you are going to rent a car to drive to Mexico, the rental company will sell you the insurance, based on daily coverage. For more information about renting a car to visit Mexico, click here.
Mexican authorities typically don't ask to see proof of insurance (unless there's been an accident or incident), but the insurance is required by law, and it's not worth the gamble to not have it.
You can either purchase your Mexican auto insurance online, or in person at an insurance agency. Mexican insurance brokers, both online and in person, are knowledgeable about legal limits for insurance coverage in Mexico and will help you to find the right amount of coverage for your family and possessions, at the right price.
The easiest and most effective way to purchase your Mexico insurance coverage is to buy it directly online, where you can obtain the coverage and print your policy documents (and they will also mail them to you). If you're thinking about buying your policy online, you can check out Baja Bound Mexican Insurance – just click on the banner link below.
There are several agencies in Arizona that offer Mexican insurance; click here to see a list of agencies in Nogales and Tucson. There isn't typically a lot of price variability between Mexican insurance brokers, but if you shop around you can get a better deal at some agencies than others.
Also, some policies offer additional coverage for items like emergency medical evacuation, and you can receive a better deal on additional coverage that's bundled with your basic vehicle coverage.
And if travel-related amenities are important to you, some Mexican insurance brokers offer additional benefits, such as Sanborn's "Sombrero Club," where you get free maps, travel guides and other perks.
And one tip for purchasing your Mexican insurance – if you're planning on spending more than a few days in Mexico with your vehicle over the course of six months of a year, it's typically much less expensive to purchase a six- or twelve-month policy.
Mexico Insurance Agencies in Tucson and Nogales