Imuris, Sonora
Northern Sonora, Mexico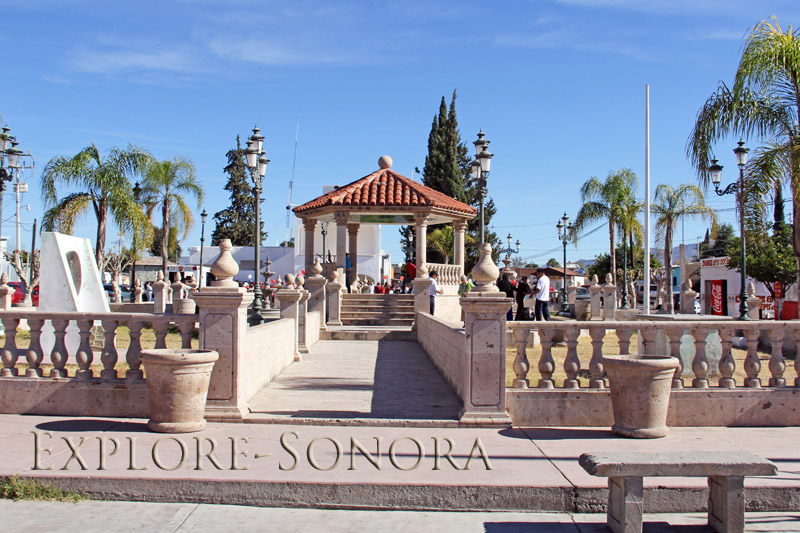 Imuris, Sonora, Mexico
After crossing the border, making it past the 21km checkpoint and driving through the small pueblo of Cibuta, the next town you'll encounter is Imuris, Sonora.  Imuris is something of a desert oasis, as the area is verdant and filled with trees and green vegetation.
The pueblo of Imuris is approximately 60 miles south of the border.  After passing a gigantic greenhouse on your right, an Ejido (San Janos) on your left, going through several curves straightening out to pass a water park on the left side of the road, the highway will go uphill until Imuris appears.
The pueblo of 11,000 inhabitants sits on a hill that is a junction between highways coming from Cananea and other destinations to the east, and Nogales to the north.  The area was originally occupied by the Pima Altos tribe, and the town was founded as "San José de Imuris" by Jesuit priest Eusebio Francisco Kino in 1687.
There are Oxxo convenience stores and a Santa Fe supermarket on the highway that offer a chance to get out and stretch your legs, get a cup of coffee or other beverage, and a snack.
The city plaza is a few blocks to the north of the highway.  To get there, take a right just before the bus station (you'll see a statue on the right, the road is in front of the monument) and drive a few blocks to the plaza.  You can't miss it – it's at the end of a turnaround.
After passing the bus station on your right, the road begins to curve and descend from the hill.  Be careful as you reach the end of the curve, as there are three topes (toe-pays, or speed bumps) to pass over slowly.  As you're going through the topes you may want to pull over and look at some "tourist" products sold by roadside vendors.  Just after passing the final tope, there is a business on the left side of the road that sells copper products from the Michoacan.  It's definitely worth a look.
After passing that store, you will be going uphill again, toward the charming Sonoran pueblo of Magdalena de Kino.
Images