Huatabampo
Southern Sonora, Mexico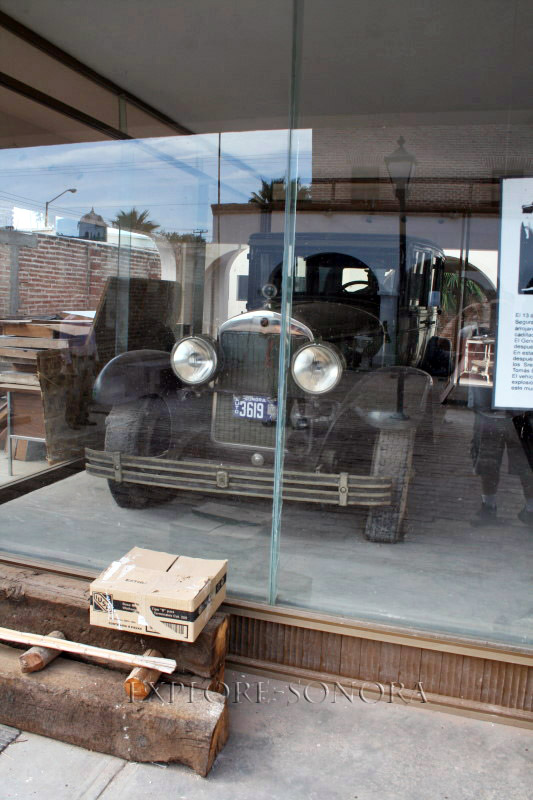 Huatabampo, Sonora, Mexico
The municipality of Huatabampo encompasses more than 75 miles of coastline along the Sea of Cortez, and extends south to Sonora's border with the Mexican state of Sinaloa.  There are more than 75,000 inhabitants of the municipality, with about 30,000 living in the city of Huatabampo.
Like many areas of southern Sonora, the area was originally inhabited by the Mayo Indians.  Jesuit missionaries arrived in the region around 1614, founding Huatabampo (originally named "Santa Cruz," by the missionaries) along with other towns along the Mayo River.
The city and municipality derive their current name from the Mayo language, "willow by the water," from the words "huata," or willow, and "bampo," water.
The economy of Huatabampo is largely driven by agriculture, with crops such as chickpeas and a variety of fruits, vegetables and grains, as well as livestock production.  In addition, commercial fishing plays an important role in the local economy, as do related seafood processing industries.
Tourism is also important to Huatabampo's economy.  Most visitors come for area's beaches and spas.  The region also has an abundance of rich natural resources in its semi-arid ecosystem, such as the estuary of Moroncronit.
One of Sonora's most accomplished sons, General Alvaro Obregon, is buried in Huatabampo, and tourists can visit his gravesite and a museum located in the home where he once lived (which also has his 1926 Cadillac on display). General Obregon was a hero of the Mexican Revolution and president of Mexico, and is widely credited with bringing technology and modernization to the region.
Other interesting sites to visit include the city plaza, the nearby palacio municipal, and other picturesque sites in the blocks around the plaza. And when you're done seeing the sights in Huatabampo, you can take a short 15-minute drive to visit the beaches of Huatabampito and Yavaros.
Lodging
Images
General Obregon House Museum
Huatabampo Palacio Municipal
Iglesia Cristo Rey
More photos of Huatabampo
Dentists
Directory of Huatabampo Dentists