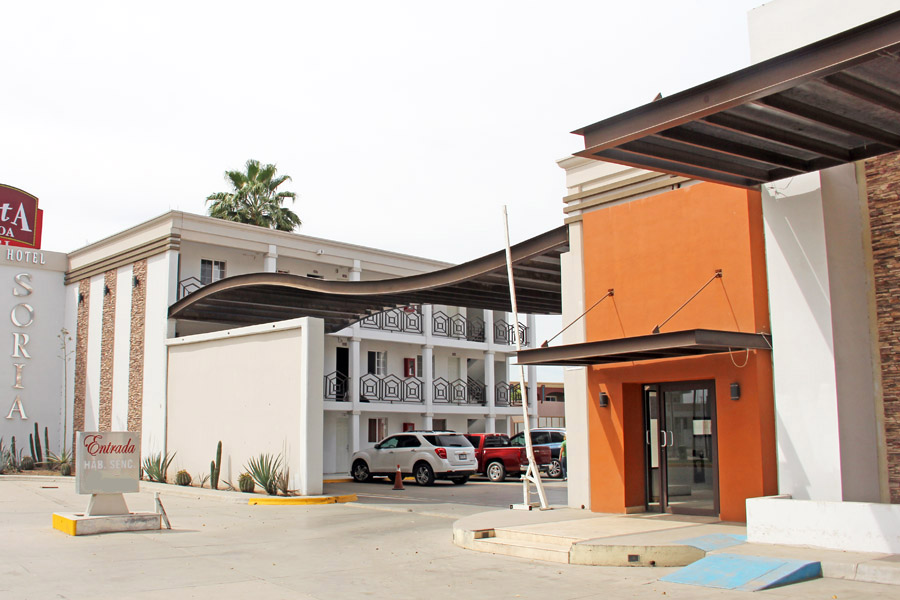 Hotel Soria – Norte
General Ignacio Pesquiera 1129
Navojoa, Sonora, México 85835
+52 (642) 422-9898
Visit their website
Comfortable, Economical Accommodations on the Way to Alamos
You will not find the Hotel Soria on any of the online hotel booking sites, because rather than paying a commission to those websites the hotel would rather offer their guests a better price for the same level of accommodations.
There are three Soria hotels in Navojoa, the Hotel Soria Norte is conveniently located on the right side of the highway as you enter Navojoa from the north. The other Hotel Sorias are located near highway 15 on the south side of Navojoa – to see a map and phone numbers, visit their website.
The hotel does not have a swimming pool, but it does offer great WiFi, free coffee and continental breakfast, and a clean, quiet, secure and comfortable air-conditioned room where you can get a good night's sleep.
We are working with the Hotel Soria to set up an online contact form where you can request a reservation. In the meantime, if you would like to check availability and prices for a certain date, please contact us and we will check for you.
We recommend the Hotel Soria as your best economical lodging option in Navojoa.