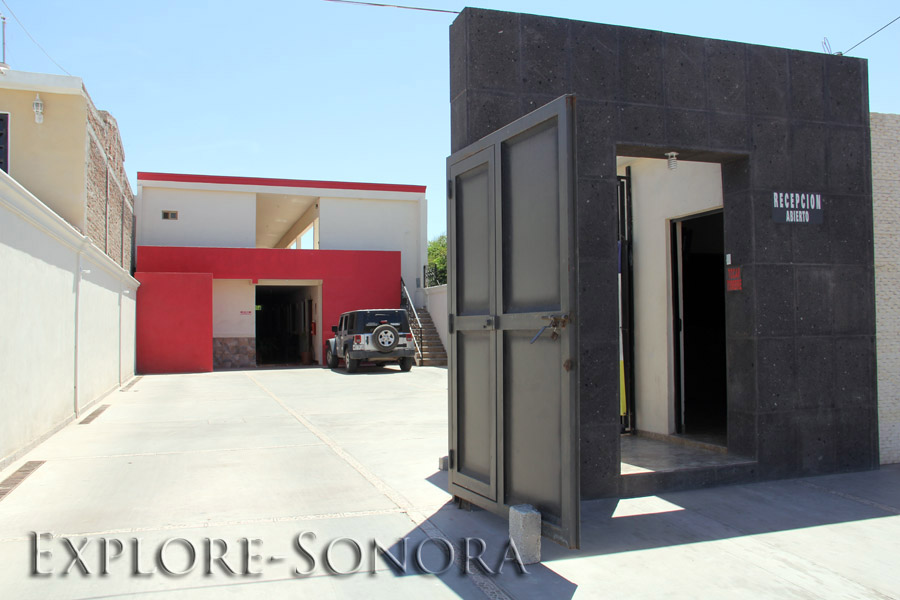 Hotel Alys
Francisco I Madero S/N
Colonia Centro Habitacional
Huatabampo, Sonora, Mexico
+52 (647) 426-6093
Visit their Facebook page
Comfortable, Secure Accommodations in a Great Huatabampo Location
The Hotel Alys is one of the nicer yet lesser-known hotels in Huatabampo for foreign visitors. This is because they do not pay commissions to hotel booking sites and their only web presence and contact options are in Spanish. But don't let that deter you, they would love to show you their hotel and have you as a guest.
I have stayed at the Alys and found it to be a very comfortable place for a short-term or even longer-term stay in the area. The hotel rents rooms by the month and bi-monthly, and it also offers a very reasonable daily room rate.
Rooms have a mini-split air conditioner, abundant hot water, a flat-screen TV with cable, a microwave and a mini-refrigerator. They are recently renovated and very clean, and the beds are comfortable. And in the hallway outside the rooms are places to sit, relax and enjoy a conversation.
I also mentioned that it is secure – the police station is at the end of the block, they close and lock the gate at night, and the common areas are under video surveillance 24/7.
And, the Hotel Alys has a great location for exploring Huatabampo. The hotel is just down the street from the Red Cross and the city police and fire departments, and if you walk two blocks in the other direction you will find the Alvaro Obregon House Museum and an Oxxo convenience store.
Walk a few steps further and you are at the Huatabampo Palacio Municipal and Plaza Juarez – a location from which you can find stores, coffee shops and other places to see within walking distance.
And if you get hungry at night, next door to the hotel Don Chito fires up his grill at 8:00 p.m. to grill delicious carne asada. The Alys is a very laid-back place that is one of my favorite places to stay in Huatabampo.I hope you will enjoy it too.