Sonora Tour Operators
Discover Sonora in a guided group experience
Tour Companies and Guides that Offer Tours of Sonora
There are many tour operators in Arizona and Sonora that provide a safe, fun and interesting guided experience to see locations and events throughout Sonora. This includes the popular seaside resort towns of Puerto Peñasco and San Carlos, the magical pueblos of Alamos and Magdalena de Kino, indigenous pueblos, fiestas and festivals, archaeological sites, ranches and other unique and interesting places to visit.
In addition, many of these travel agencies also host all-inclusive tours to other Mexico tourism destinations that originate in Hermosillo. Most of these tourism agencies are Spanish-only, however there are two exceptions – Sonora Nativa Travel and Ambos Tours of Arizona. Don't let the language barrier dissuade you from enjoying a great tour, just look at it as a cultural and language immersion experience!
Amalaya Tours
Hermosillo, Sonora
+52 662 239-9833
This Hermosillo travel agency coordinates yacht tours in the seaside resort town of San Carlos, Sonora. Visit their Facebook page.
Ambos Tours of Arizona, LLC
269 W. Loma Street
Nogales, Arizona 84621
+1 (520) 988-5425
Ambos Tours is located on the border in Nogales, Arizona, a good location for hosting tours in Arizona and Mexico. Tour manager Linda Rushton has years of experience in Arizona and Mexico tourism, and specializes in small-group tours for seniors to interesting, eduational and photogenic destinations. Read more.
ECOIX – Ecotourism Sonora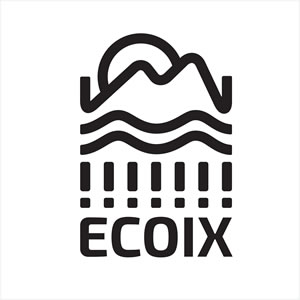 Paseo de los Jardines #50
Colonia Valle Grande
Hermosillo, Sonora 83205
+52 662 188-2948
This unique tourism organization is dedicated to sustainable tourism for Sonora's indigenous pueblos. ECOIX is an initiative that promotes and seeks social, environmental and economic well-being for the indigenous communities of Sonora. By making alliances, with the native peoples, they are able to promote ecotourism walks through their territories in order to discover, appreciate, respect and admire the wealth of their natural and cultural heritage. Visit their Facebook page.
KB Travels Tours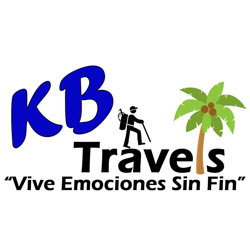 Hermosillo, Sonora
+52 662 239-5563
KB Travels owner Cesar Camacho promises quality personalized tours, with excellent service at an economical price. KB hosts tours to coastal destinations like Kino Bay, Isla Choyudito, Isla Datil, the sacred Comcaac land of Isla Tiburon, Alcatraz and others. Tours include observing natural fauna of the Sonoran coast, to include birds, dolphins and whales. Visit their Facebook page.
Kino Desert Tours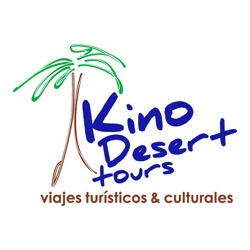 Michoacan and the corner of Ignacio Romero Col. San Benito
Hermosillo, Sonora
+52 662 216-1627
Kino Tours hosts trips to events and locations in Alamos, Punta Chueca, Cananea, Guaymas – San Carlos, Kino Bay and other popular Sonoran destinations. Visit their Facebook page.
Pasión Sonora Tours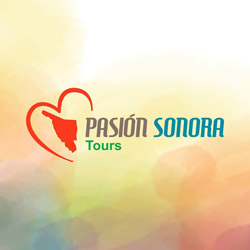 Campo Verde 77
Hermosillo, Sonora
+52 662 296-9720
"Know, Live and Feel Sonora" is the motto of this Hermosillo tour company with a passion for Sonora. Pasión Sonora hosts tours to Magdalena de Kino, San Ignacio, Puerto Peñasco, Guaymas – San Carlos, Alamos and other Sonoran destinations. Visit their Facebook page.
Punta del Sol Travel
1st Periferico 477
Between Olivares y López del Castillo
Colonia Luis Encinas
Hermosillo, Sonora 83138
+52 662 260 8158
This Hermosillo travel agency hosts visits to popular Sonoran locales like Alamos, Guaymas – San Carlos and the Route of the Rio Sonora. To learn more, visit their Facebook page. (this seems to be related to Sonora Desert Tours?)
Sonora Nativa Travel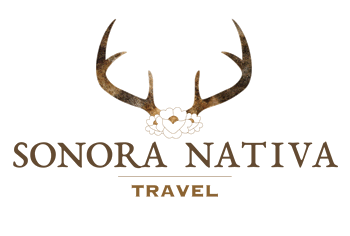 Tabasco 682
Ciudad Obregón, Sonora, Mexico
+52 644 145 0448
Sonora Nativa is a fully bilingual travel service that offers personalized, full-service travel planning for major Sonoran tourist destinations, and wherever you would like to go in Sonora. We recommend Sonora Nativa as a Sonoran travel company that provides services in English. Read more about Sonora Nativa.
Sonora Aventura
Palo Verde 42
Fraccionamiento Francisco Eusebio Kino
Hermosillo, Sonora
+52 662 180-3242
Sonora Aventura is based in Hermosillo, and features trips to Sonoran destinations like Aconchi, Yecora and Puerto Penasco. It also hosts all-inclusive trips to attractions and locations in other parts of Mexico, like a ride on the famous "El Chepe" scenic train and Creel elevated tram, Mexico City, Puerto Vallarta, Guadalajara, Guanajuato and Morelia. Visit their Facebook page.
Tour Hermosillo
+52 662 193-6772
This tour agency specializes in adventure tourism to places like the Cañón del Nacapule and Playa El Colorado, to enjoy activities like riding a zip-line, hiking and kayaking. Tour Hermosillo also hosts tours to other Mexican destinations, such as Mexico City, Morelia, Guadalajara, Puerto Vallarta and Guanajuato,  Visit their Facebook page.
Tu Guia Sonora
Concepción L. de Soria 73
Between Veracruz and Nayarit
Hermosillo, Sonora 83190
+52 662 218-2007
The Sonora Association of Tourist Guides and Hosts, known as "Your Guide," is a non-profit organization of Sonora tourism professionals. Visit their Facebook page.