Ancient Rituals Meet Modern Traditions
Winter Solstice Celebrations in Sonora
December 2017 Traditional and Ancient Sonoran Rituals Tour
Experience ceremonies that honor Mexico's patron saint, the Virgin of Guadalupe
Admire and photograph beautiful art and adornments dedicated to the Virgin of Guadalupe
Visit Sonoran churches and the adobe ruins of an original Kino mission
Shop for unique Christmas gifts made by indigenous artisans
Explore ancient rock art petroglyphs etched by early inhabitants of the region
Enjoy pre-Hispanic dances and a native ritual ceremony
A Connection of Ancient Art and Rituals with Modern Religious Celebrations
December 11 – 13, 2017
Sonora, Mexico has a rich and vibrant history of winter cultural and religious celebrations, dating back thousands of years and continuing today. Participants on this very special tour will explore the vestiges of ancient inhabitants of the region, trace the beginnings of Christianity in the region and experience modern-day celebrations for the patron saint of Mexico, the Virgin of Guadalupe.
December not only represents the end of a calendar year, it is also a time when ancient celestially inspired events were observed and celebrated for millennia.
From the time that the ancients realized that the winter solstice marked the shortest day of the year and the gradual march toward warmer weather and sunny days, midwinter was recognized and celebrated by ancient peoples – including those residing in what is now Sonora, Mexico.
The solstice festival period was also adopted as a time of celebration and reflection by modern religious cultures, perhaps most notably by the Christian observances of Advent and Christmas, and the Catholic feast day of the Virgin of Guadalupe, the patron saint of Mexico (which also coincides with the rising of the constellation Virgo in the winter nighttime sky).
To start the trip, we will explore sites of ancient, historic and modern-day winter celebrations in Northern Sonora, Mexico.
We will visit churches and religious sites in Northern Sonora, Mexico that honor the Virgin of Guadalupe as their patron saint (to include a photo stop at a magnificent hillside painting of Guadalupe), and observe celebrations of her day with their flowers and adornments, peregrinations, masses, pilgrimage and dances.
We will visit the adobe ruins of a Kino mission located in the desert near Caborca, to get an idea of the small size of the original Sonoran missions that were established by Jesuits in the 1600s to bring Christianity to Sonora, and the native materials used to construct them. We will also tour one a centuries-old Franciscan church established after a Kino mission.
To connect to the ancient history of the region, we will explore a site where ancient rock art drawings that depict people, animals, symbols and other forms were etched in the patina of stones thousands of years ago by indigenous inhabitants. We will also meet with descendants of those prehistoric rock-art communicators to learn about the culture, traditions and rituals of the Tohono O'odham people.
And to complete the connection between the ancient and the modern, we will walk alongside religious pilgrims for a short distance to a hillside shrine to the Virgin of Guadalupe, to visit the shrine and watch Guadalupano dancers from Caborca ejidos perform pre-Hispanic dances in honor of Guadalupe.
At that time there will also be an optional activity for those who would like to climb to a hilltop where large stones are arranged in a formation that scholars have confirmed to be an ancient calendar, observatory and ritual space where the winter solstice was observed and celebrated. There, standing in a ritual space of the ancients, we will learn about aspects of the ancient calendar and look down at a modern-day shrine and ritual site where pre-Hispanic music and dances are performed in honor of the Virgin of Guadalupe.
Please note: participants in optional hike to the ritual space must be able to hike in moderate-to-difficult hiking conditions. The visit to the ritual space costs an extra $100.
This trip will also include unique culinary experiences, opportunities to purchase the products of native artisans and traditional Mexican curios and gifts, and lots of great opportunities to take fabulous photos of these beautiful traditions, locales and people.
The tour will be led by Linda Rushton of Ambos Tours of Arizona, accompanied by B.R. Waldon, photographer for the Explore-Sonora.com website.
The price for the three-day tour is $889 per person, which includes all transportation (originating from and returning to Tucson), lodging, meals and (non-alcoholic) beverages, and snacks. As mentioned, for those who would like to hike to the ancient calendar and ritual space, the total tour cost will be $989 per person.
Space for is limited for this unique opportunity – to reserve your seat, click on a PayPal button below to reserve your space with a $250 deposit or to pay the entire tour price. Deposits and payments are fully refundable up to November 1, and on that date, any outstanding balances for tour payments will be due.
Please let us know if you have any questions or comments, we look forward to touring with you!
Questions?
PayPal Tour Payment Buttons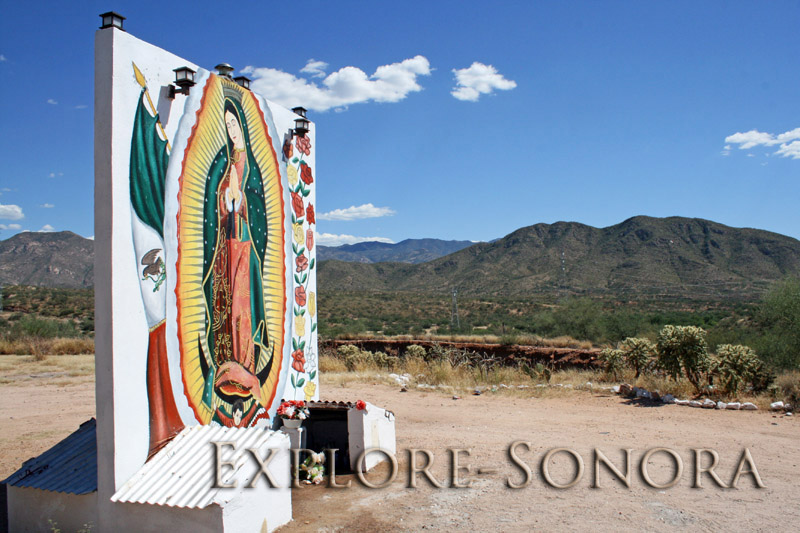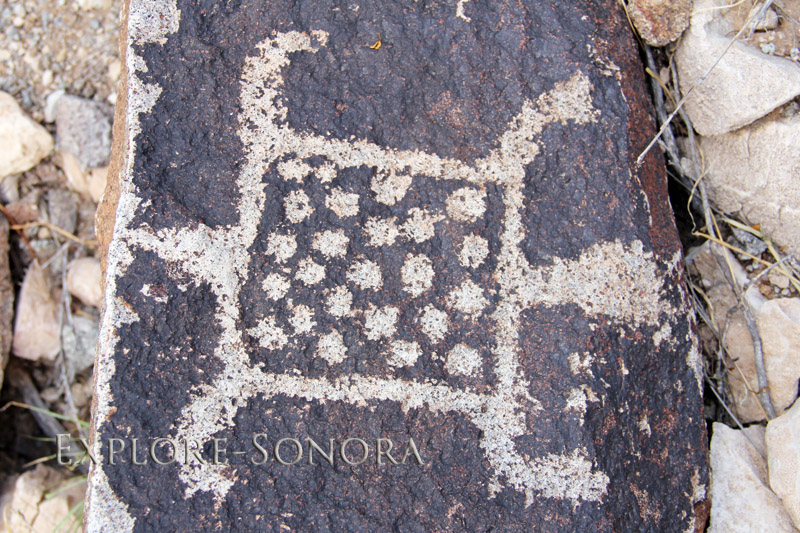 Note: To pay for the tour and the ancient calendar ascent, click on the "continue shopping" link after making the first payment