El Júpare
Southern Sonora, Mexico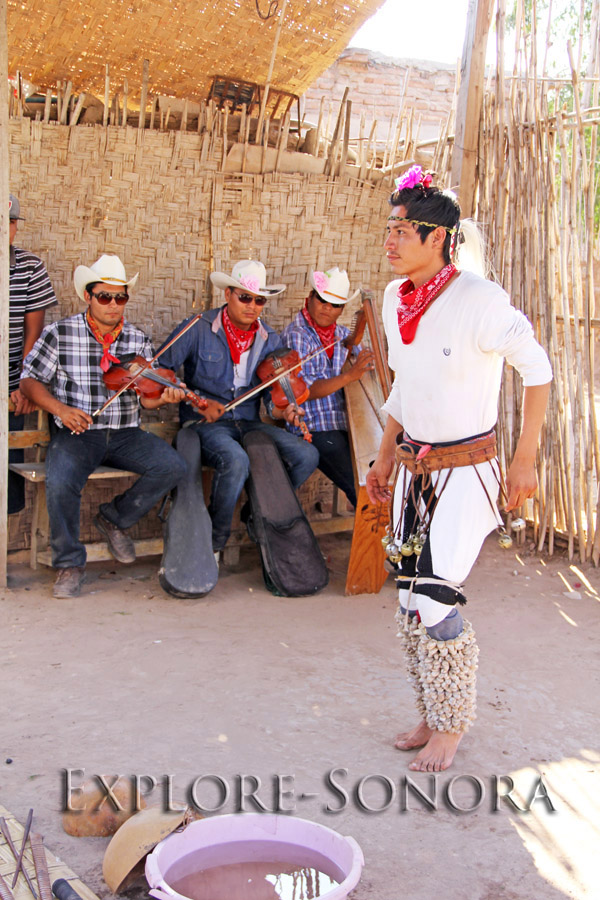 El Júpare, Huatabampo, Sonora, Mexico
El Júpare is in the municipality of Huatabampo, a few miles from the city of Huatabampo. It has approximately 1450 residents and is at an altitude of 15 feet above sea level.
The pueblo is in an agricultural region, surrounded by field of vegetables and other export crops. In the early summer, the road to Jupare is lined with fields of bright yellow, blooming sunflowers.
El Júpare is one of the eight original Mayo pueblos, and every year starting on the weekend of the Pentecost and continuing through the Sunday of the Holy Trinity, residents of Júpare are deeply involved in traditional Mayo religious observances.
Pentecost weekend involves a procession from El Júpare to Huatabampo, and on to the Mayo Pueblo of Etchojoa for celebrations of the Holy Spirit. The procession then returns to Huatabampo for another mass and the despedida, a farewell ceremony for saints, before walking back to Júpare.
The following weekend is the feast day for the Holy Trinity, and religious traditions that range from solemn to joyous are celebrated in the pueblo of El Júpare.
Places to visit in El Júpare include the Iglesia of the Santisima Trinidad (Holy Trinity), the Centro de Cultura Mayo Blas Mazo, Las Cocinitas Kiasi Jibua kitchen and indigenous crafts store, and the Casa Pastoral Yoreme Mayo, which features engaging murals of Mayo traditions.
Images
More photos of El Jupare
Holy Trinity Church
Centro de Cultura Mayo Blas Mazo
Las Cocinitas Kiasi Jibua
Casa Pastoral Yoreme Mayo