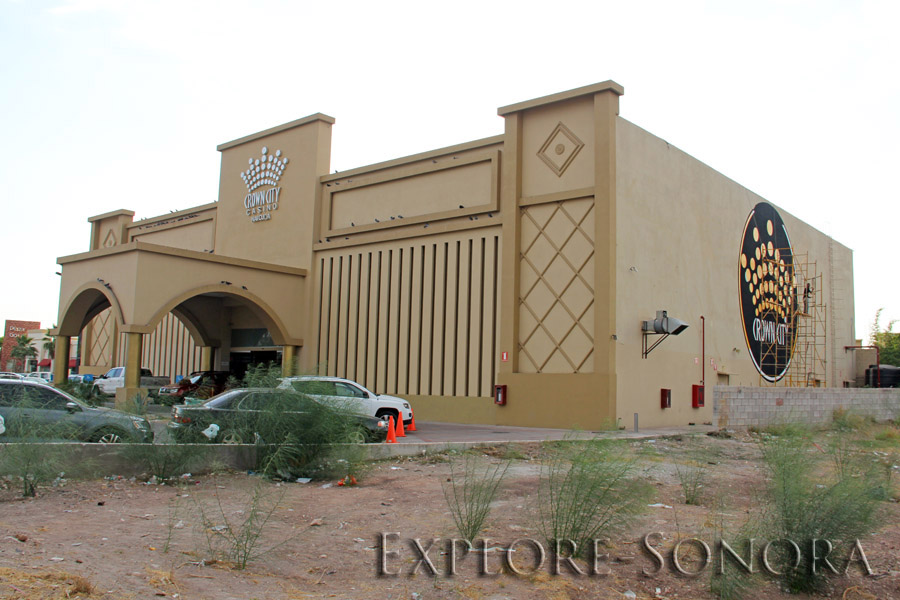 Crown City Casino Navojoa
Blvd. Centenario 901
Colonia Campestre Residencial
Navojoa, Sonora, Mexico 85830
+52 (642) 428-6033
Website for Crown City Casino
The Crown City Casino in Navojoa is another place to visit on your exploration of Navojoa. The casino has slot machines and other games, as well as an inexpensive buffet to enjoy.
Crown City is located not far from the main street of General Pesquiera (Mexico highway 15). To find it, look for the intersection with the Hotel Plaza Nogales on the corner and turn onto Boulevard Centenario. You will pass the Sam's Club on the right, and about a mile later you will see the casino, also on the right side of the road.
Similar to gambling establishments in the U.S., the casino uses cards for their machines, you can purchase a card for 10 pesos to load your gambling money and cash out. There is a non-smoking game room, and a room where gamblers can smoke while they play.
Their buffet is inexpensive (75 pesos in June 2017, about $4.00), and food is available until 8:00 p.m. The casino does not serve alcoholic beverages.
The Navojoa Crown City Casino opens at 10:00 a.m. during the week, it opens 15 minutes earlier, at 9:45 a.m. on weekends. It is open every day until 4:00 a.m.
For more information, visit the Crown City website.