Border Region
Sonoran Destinations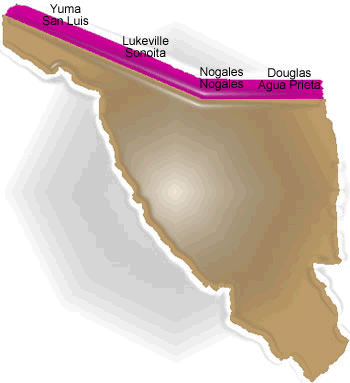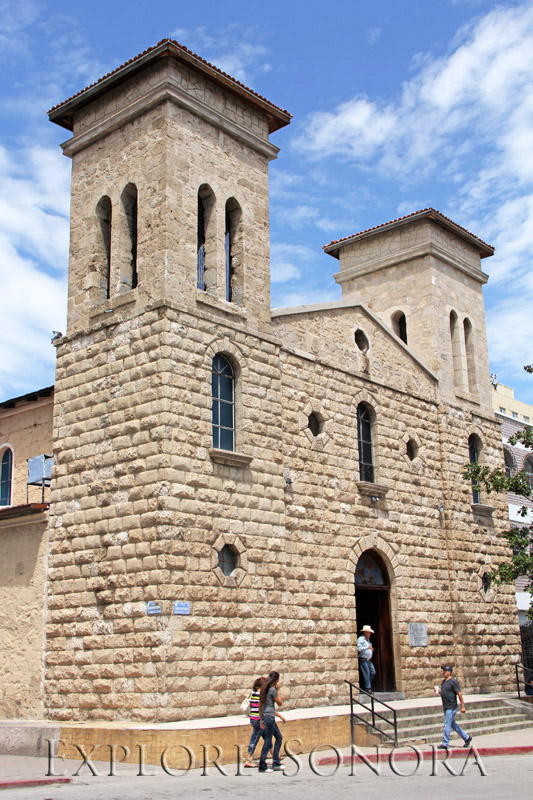 The Border
There are four main border crossings where the Northern border of Sonora adjoins the southern border of Arizona:
Douglas, AZ / Agua Prieta, Sonora
Lukeville, AZ / Sonoyta, Sonora
Yuma, AZ / San Luis Rio Colorado, Sonora
Mexican border towns can be fun places to shop and enjoy a taste of Mexico.  However, they can also be dangerous.  As a general rule it is best to travel in groups, and during the day.
Although there have been violent incidents in southern Nogales (not anywhere near the border tourism area), in general Sonora's border towns have not had problems with crime and violence to the extent that border towns in other states have experienced. However, it's always a good idea to check for travel advisories before entering Mexico.
U.S. State Department's current Mexico border travel advisory
Is it Safe to Visit the Border in Sonora?
And while it's easy to get caught up in the "intoxicating" environment, be careful about drinking too much, stay in places where there are other tourists, and always be aware of your surroundings.
Click here to read about requirements for entering and leaving the country of Mexico.  And if you plan to drive into Mexico, don't forget your automobile insurance.