Booye Hotel in Navojoa
Modern elegance and comfort
The Booye Hotel in Navojoa, Sonora, Mexico
The Booye Hotel, which is conveniently located on Calle General Pesquiera (highway 15) on your way to Alamos, is unarguably one of the most unique and elegant hotels in the city of Navojoa, Sonora.
From its beautiful neo-modern architectural design to its full list of amenities, the Booye is a great choice for comfortable luxury lodging in Southern Sonora.
From the moment you step into its sleek, modern reception area to when you enter your well-appointed room, you will feel the stress of traveling ease away.
Increase your bliss by taking a swim in the pool, working out in the fitness center, or by taking the elevator to the third-floor lounge for a drink and a snack before you go outside to relax on the rooftop lounge.
The Booye also has an elegant, modern restaurant and bar on the first floor, where you can enjoy a meal and a great cup of Los Alamos coffee. And after enjoying a delicious breakfast, you can stop by the in-lobby business center to catch up on emails and read the morning news.
Staff at the Booye speak English and Spanish, so you do not have to worry about language differences, so you can focus on enjoying your stay and re-charging your batteries for the trip ahead. Click on the Booking.com search box on the right to enter dates for your next visit to the Booye Hotel in Navojoa, Sonora, Mexico.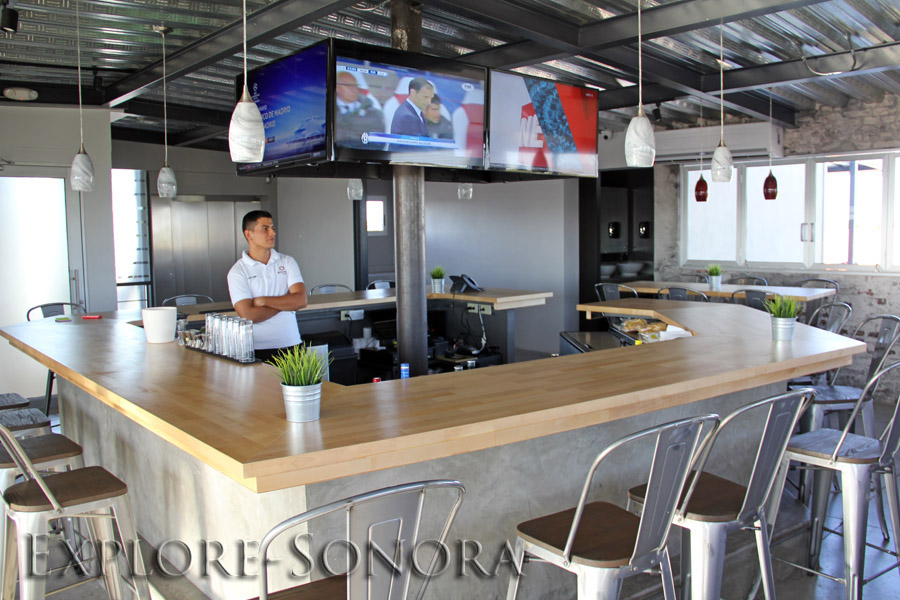 Booye Hotel Navojoa
Gral Ignacio Pesqueira Norte 838
Colonia Reforma
Navojoa, Sonora, Mexico 85830
+52 642 421-2888
More information and prices