Alamos
Southern Sonora, Mexico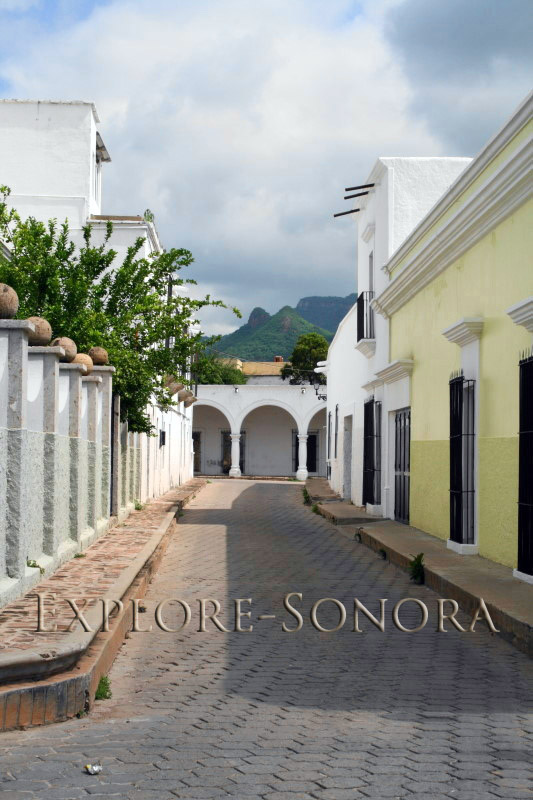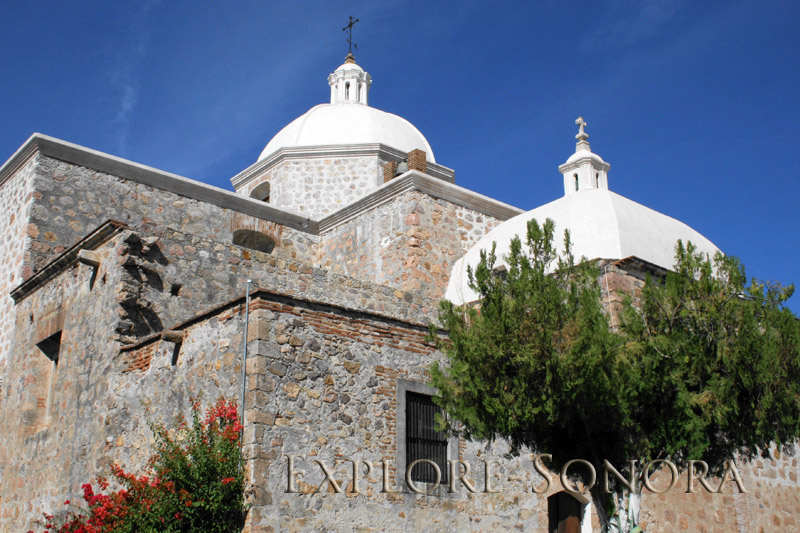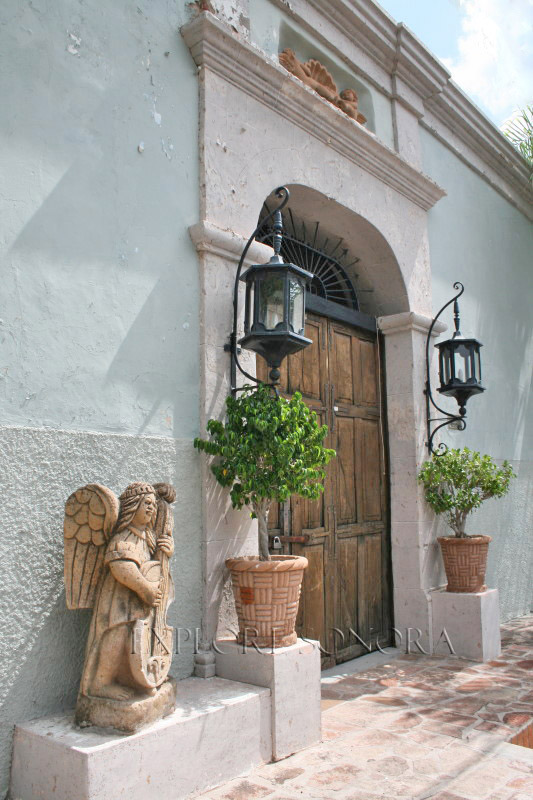 Alamos, Sonora, Mexico
This small, charming and traditional colonial town known as the "City of Gates" is a popular destination for tourists and retired expatriates. Alamos lies in the southern foothills of the Sierra Madre mountain range, at a convergence of ecosystems – Sonoran desert and tropical deciduous forest.
Alamos was established and rose to prominence as a thriving mining town in the late 1600's following the discovery of silver in the area. However, the pueblo, which once had more than 30,000 inhabitants and was in 1824 the capital of El Estado Occidente (a state that combined Sonora and Sinaloa), went into decline following Mexico's independence from Spain, a decline that continued after the Mexican Revolution at the beginning of the 20th century.  Yaqui Indians fought to retain control over the area, and when they were defeated in the 1920's Alamos had become a ghost town – the mines were closed and its residents had gone.
The town was re-discovered in the 1940's, after American farmer William Lavant Alcorn purchased and restored one of its mansions, converting it into a hotel.  That started a surge of investment and renovation that led to the restoration of Alamos to the modern tourist destination it is today.  In 2000, Mexican President Ernesto Zedillo declared Alamos as a national monument.
Alamos retains its colonial charm and tranquility, and offers tourists the opportunity to walk its cobblestone streets among beautiful colonial buildings, including restored classic missions designed by Andalusian architects.  It also offers a variety of artistic and ecological tourism options, and a first-hand look at Sonora's history and culture.   There are also abundant opportunities to enjoy the natural beauty around Alamos, with activities like horseback riding, hiking, bird watching, and mountain bike riding, as well as sport fishing and hunting.
Festivals

In addition to traditional events observed in Alamos, annual festivals include the week-long Ortiz Tirado music festival (held in late January); an international film festival, the Festival Internacional de Cine Álamos Mágico, held every March; and the Fiesta de la Virgen Concepción, held every year on December 8th.
Links
Recommended website: Alamos Sonora
Lodging

Alamos Lodging
Images
A marvelous promotional video for the Alfonso Ortiz Tirado International Festival that captures the unique beauty of Alamos